Place makers creating
innovative, intentional
planned communities.
GaleHart Communities is a Kansas City-based, real estate investment and development company that sets themselves apart from other developers through careful intention creating sustainable communities. Communities where businesses and families are able to grow and thrive while respecting the natural environment which has been tested and proven, developing more than 20,000 acres of planned mixed-use, office, and residential communities. They've provided award-winning living, working, and playing environments for the most discerning of businesses and families in the Midwest and Rocky Mountain Regions.
Introducing our Most Recent Project
Liberty, MO
Montage
Montage is an extraordinary and innovative 1,000-acre mixed-use MPC planned community coming to  Liberty MO. Thoughtful, intentional design will encompass approximately 1,800 single-family residential homes; 1,500 multi-family units; 2.2 million square feet of retail, office, tech, and light industrial; over 170 acres of designed green space and neighborhood parks; more than seven miles of pedestrian, bike, and horse trails tying into regional trail systems; and regional and neighborhood amenities will include a sports park, community center, elementary school site, art center, neighborhood stable, and so much more. All of this will be carefully planned through the rolling hills and beautiful landscape while preserving the heritage and history of Liberty.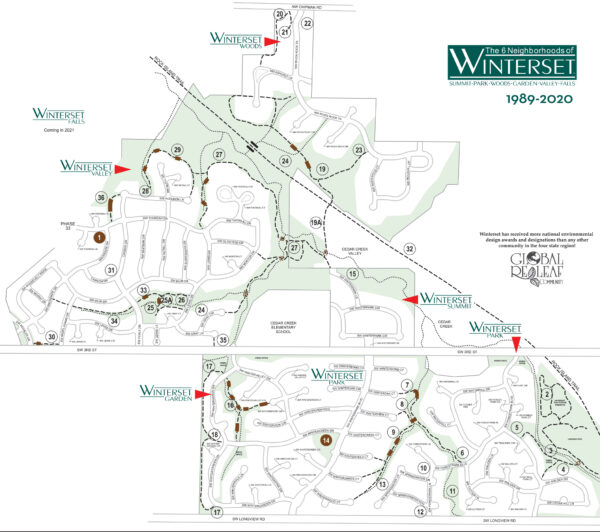 Lee's Summit, MO
Winterset
(1,200-acre MPC) Winterset, the 1200-acre community is composed of six neighborhoods with executive and estate homes nestled among hundreds of rolling acres of native and built parkland, 10 miles of walking trails, pocket parks, three distinct swimming pools and playgrounds. Designated a Global ReLeaf New Home Community.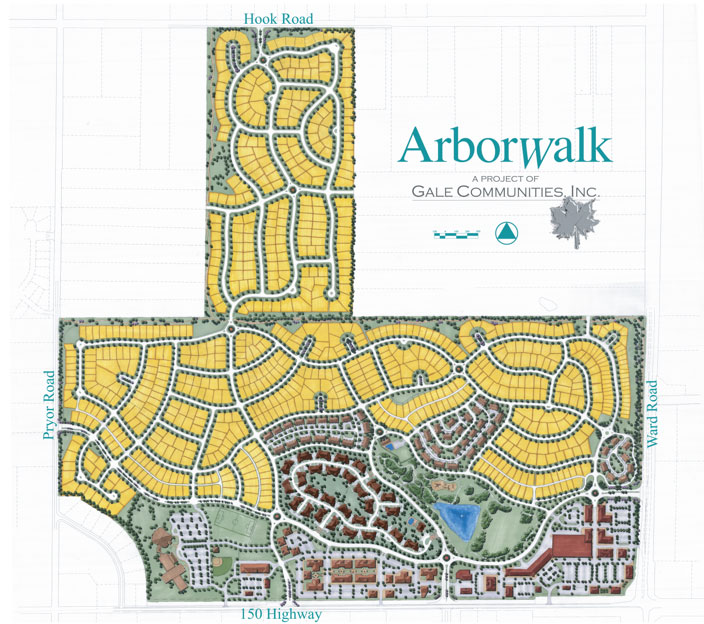 Lee's Summit, MO
Arborwalk
(400-acre MPC) Arborwalk, at 400 acres, this has been designed and built with a range of entry-level, first move-up, and renter-by-choice housing in addition to parkland, commercial uses and the Holy Spirit Catholic Church and School.
Parker, CO
Whisper
(575 acre MPC) Whisper includes 334 homes in five product lines of homes including patio homes, production homes, semi-custom, custom, and estates on 575 acres of beautiful Colorado rolling hills. This gated, high-end residential community includes over 50% open space affording every lot to be green-adjacent. Focus groups validate the land plan with a character "rural elegance without the maintenance of owned acreage."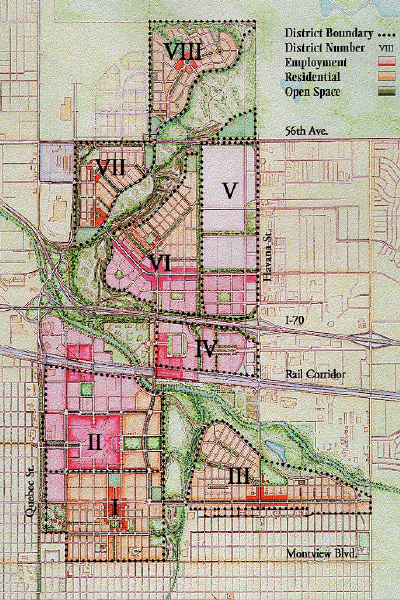 Denver, CO
Stapleton
(5,000-acre Mixed-Use MPC) Stapleton (now Central Park) Stapleton is the largest mixed-use master-planned community in the country encompassing over 5,000 acres of residential and commercial uses. It is a remarkable project that is reshaping what the possibilities of a MPC could be.
Senior executive of the team responsible for the initial Stapleton Development Program and Design Guidelines and Architectural Standards.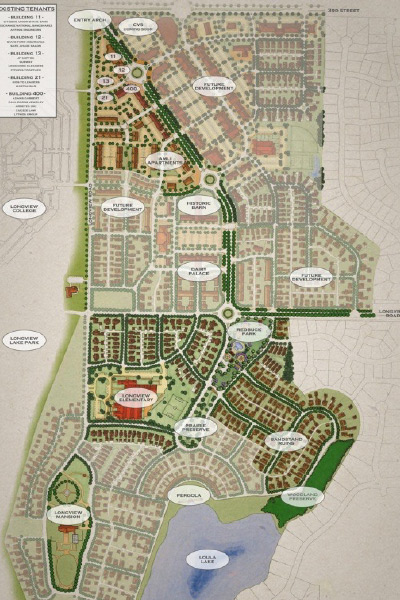 Lee's Summit, MO
New Longview
(260-acre TND Mixed-Use) New Longview, the residual acreage of the Longview Estate, includes eight historic buildings, several hundred TND (Traditional Neighborhood Design) homes, 250,000sf of complementary commercial uses along with over 700 lifestyle apartments. In addition, an elementary school, church, etc.
Castle Rock, CO
The Meadows
(4,000-acre Mixed-Use MPC) The Meadows is a master-planned community of approximately 4,000 acres of planned residential and commercial areas including a Cultural Arts Center, outdoor pools, community parks, many miles of trails, and landmark events and programs. A 200-acre Town Center, 300-acre Retail and Entertainment District, and the initial 700+ acre mixed-use Village is the shining centerpiece of the project.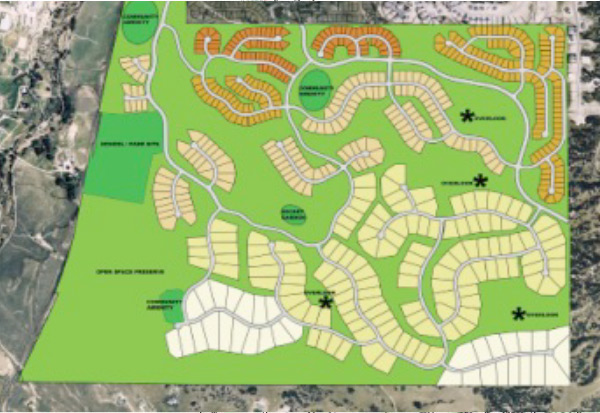 Parker, CO
The Lanterns
(847-acre MPC) The Lanterns (now Montaine) encompasses approximately 847 acres entitled for 548 single-family detached lots providing for production, custom, and luxury custom home sites. Approximately 292 acres is designated as dedicated open space and 23 acres for a neighborhood park and an elementary school. The goal of little impact on the land was an overriding objective of the street configurations, grading, and utility layout, protecting the natural beauty of the site which includes scenic views and indigenous vegetation.